Home Improvisation
Home Improvisation gives players a set of furniture to build, with one catch: no instructions. With easy mix-and-match mechanics, players are encouraged to create their own custom furniture. The game can be played both alone and locally with up to 3 friends, and you can share and find creations on the Steam Workshop.
The game launched with support for the HTC Vive, and later became a launch title for the Oculus Rift Touch controllers. It is unique in supporting local controller players alongside the VR player.
Home Improvisation was originally created in the 2015 Global Game Jam, and is The Stork Burnt Down's first commercially released game. It is currently available on the Steam and Oculus stores.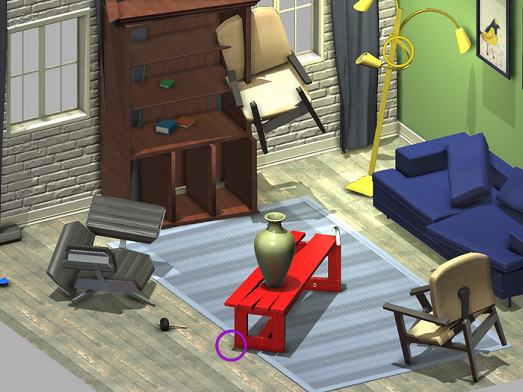 The Neighborhood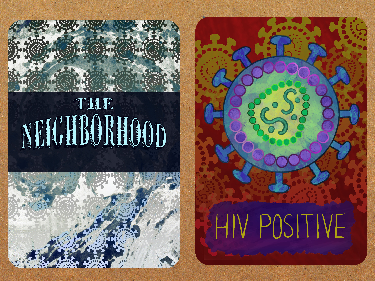 | | |
| --- | --- |
| Platform | Physical / Mobile |
| Completed | January 15th, 2015 |
| Awards | CDC Game Jam 2015 Finalist |
The Neighborhood is a simulation-driven card game which teaches students the importance of hiv testing, the value of preventive treatment, and the importance of regular ongoing care. It also illustrates the harm that can come to communities when important steps of the hiv Care Continuum are neglected.
The game is a digital/physical hybrid card game to be played by a class of 12-24 students (led by a game moderator we refer to as "The Educator"), in 30 minutes. Though the game involves physical pieces, it is entirely digitally distributable. Schools will only need to visit the mobile web-app, and print the cards in order to play.
Black Oak Manor
Platform
Windows
OSX
Completed
October 6th, 2013

Black Oak Manor is an asymmetric multiplayer game about exploring a haunted mansion. Four players take on the role of investigators, each with their own unique abilities, while another plays as a monster on a separate screen.
The game originated in the VGDev club at Georgia Tech, and was continued for several months afterward by members of The Stork Burnt Down.